Arriving at Vienna International Airport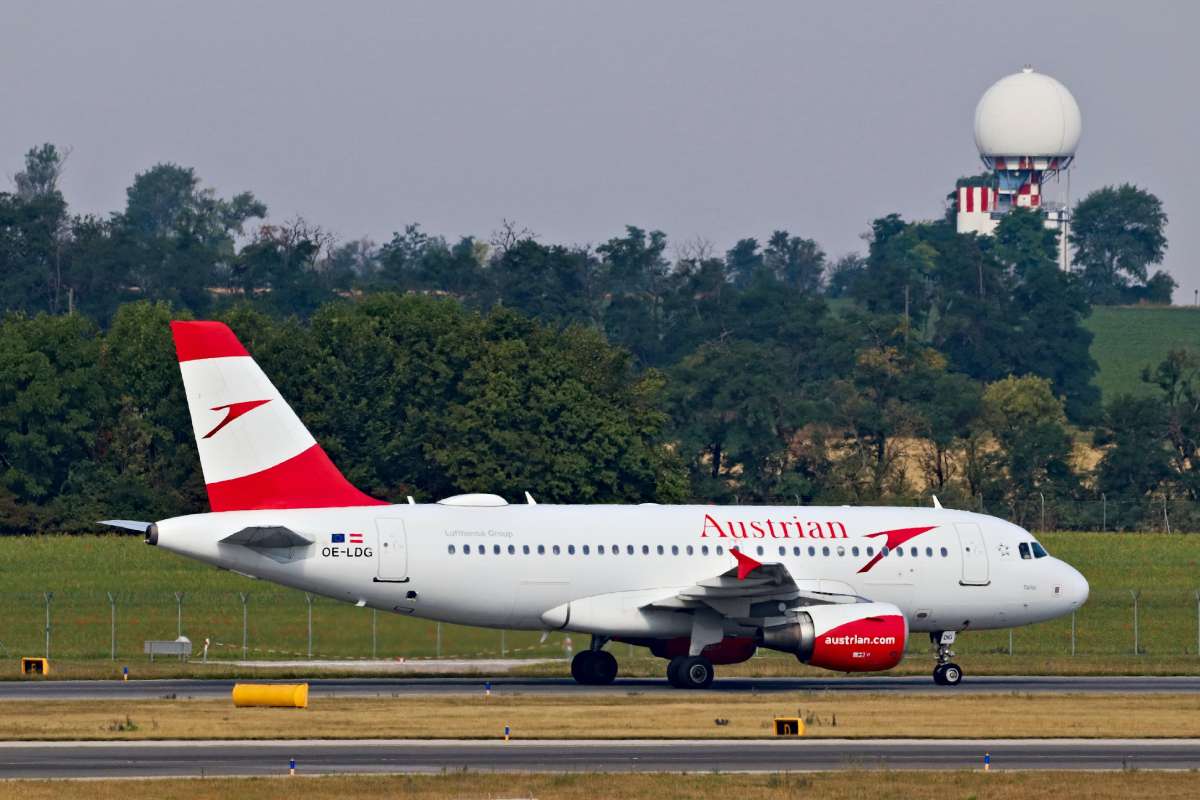 Vienna International Airport (VIE), also known as Flughafen Wien-Schwechat, is Austria's largest airport. Situated approximately 18 km southeast of Vienna, it's renowned for its efficient operation, modern infrastructure, and diverse services. After claiming your baggage, you'll enter the airport arrivals hall, where a range of transportation options are available for your journey to the Vienna city centre. Among them, the Vienna Airport Cab stands out for prioritising comfort, convenience, and a personal touch.
Vienna Airport Cab:
Your Comfortable Journey Begins Here
This private Vienna airport transfer can be booked in advance, ensuring a vehicle is ready for you immediately upon landing. You can rest assured with our clear, fixed pricing, avoiding any worry about surge pricing or cost fluctuations due to traffic conditions.
Vienna Airport Cab provides a door-to-door service, eliminating the need for multiple transfers. You'll be picked up directly from the airport and taken to your specific destination in the city– whether that's a hotel, landmark, or a private address.
Our professional drivers, proficient in English, greet you at the arrivals hall, assist with your luggage, and can offer local insights en route to your destination. Catering to solo travellers, couples, or larger groups, we offer a range of vehicles from standard cars to luxury vans, accommodating your needs even with abundant luggage or special assistance requirements.
To ensure your own safety and comply with regulations, we advise against accepting unsolicited cab rides from individuals approaching you in the arrivals hall. These unauthorised solicitations are often made by individuals without the necessary business licence. It is always recommended to book your airport cab in advance to guarantee a licensed and reliable service.
Other Transfer Options
from Vienna Airport to City Centre
City Airport Train (CAT)
If speed is a priority, the City Airport Train (CAT) is a solid choice. It operates a swift service between Vienna Airport and Wien Mitte (City Air Terminal), the city's central train station. After exiting the customs area, turn right to find a ramp leading directly to the train platforms located beneath the terminal.
With departure times every 30 minutes, the CAT takes just 16 minutes, making it a fast option. You can buy tickets at the CAT ticket office located at the airport terminal. It may be less convenient for travellers with hefty luggage or larger groups, and further transportation may be required from Wien Mitte to reach your specific destination.
More Information:
https://www.cityairporttrain.com/en/home
Train (S-Bahn)
The S-Bahn line S7 departs from the airport every 30 minutes, taking approximately 25 minutes to reach Wien Mitte Station. Take note of the local train's departure times to make sure you catch your ride. You can buy your train tickets from the automated ticket machines located at the station. But beware: You will be required to purchase two single tickets. One for the zone extending to the Vienna city limits and another for the Vienna city zone.
This is the cheapest option if you want to get from Vienna Airport to the city centre, but it's also slower and can be less comfortable, particularly during peak travel times when trains are often crowded. Just like the CAT, the S-Bahn won't take you directly to your hotel or specific destination in the city. Therefore, you'll likely need to use additional modes of transport.
More Information:
https://www.oebb.at/en/
Public Taxi and Uber
For a direct route to your destination in Vienna, taxis and Uber services are readily available at Vienna Airport. Always pick a taxi from the official taxi ranks or look for the cabs with the roof taxi signs to ensure you're getting into a licensed vehicle for your taxi ride. You can find public taxis at the rank located outside the arrivals area, operating round the clock.
This flexibility makes them a reliable choice regardless of your arrival time. Taxi fare can be quite high though, especially during rush hour, and the total cost can be unpredictable as it's metered based on distance and time.
Uber operates like in most major cities, and although prices are generally lower than regular taxi fares, they can surge during high-demand periods.
Bus (Postbus) - Vienna Airport Lines

The Vienna Airport Lines buses stop directly in front of Vienna Airport– just a few steps away from the arrivals hall or the city check-in counter. These buses run frequently and provide another cost-effective way of getting from the airport to the city.
This includes routes that will take you directly to the city centre at Schwedenplatz bus station, or to the major rail stations such as Westbahnhof and Hauptbahnhof. However, due to current conditions, there may be changes to the regular bus service timetables.
More Information:
https://www.viennaairportlines.at/en/
From Vienna Airport to
City Centre: Prioritise Your Comfort
Navigating from VIE to the city doesn't have to be a daunting task. With a variety of options available, you can choose the one that best suits your travel needs and preferences.
While the Vienna Airport Cab may be more costly than public transport, the high level of service, comfort, and convenience it offers make it a valuable choice. In fact, we even monitor your flight landing time and adjust for any delays at no extra charge. This level of attention to detail ensures a smooth, stress-free transition from your flight to the heart of Vienna, making your trip enjoyable from the moment you land.